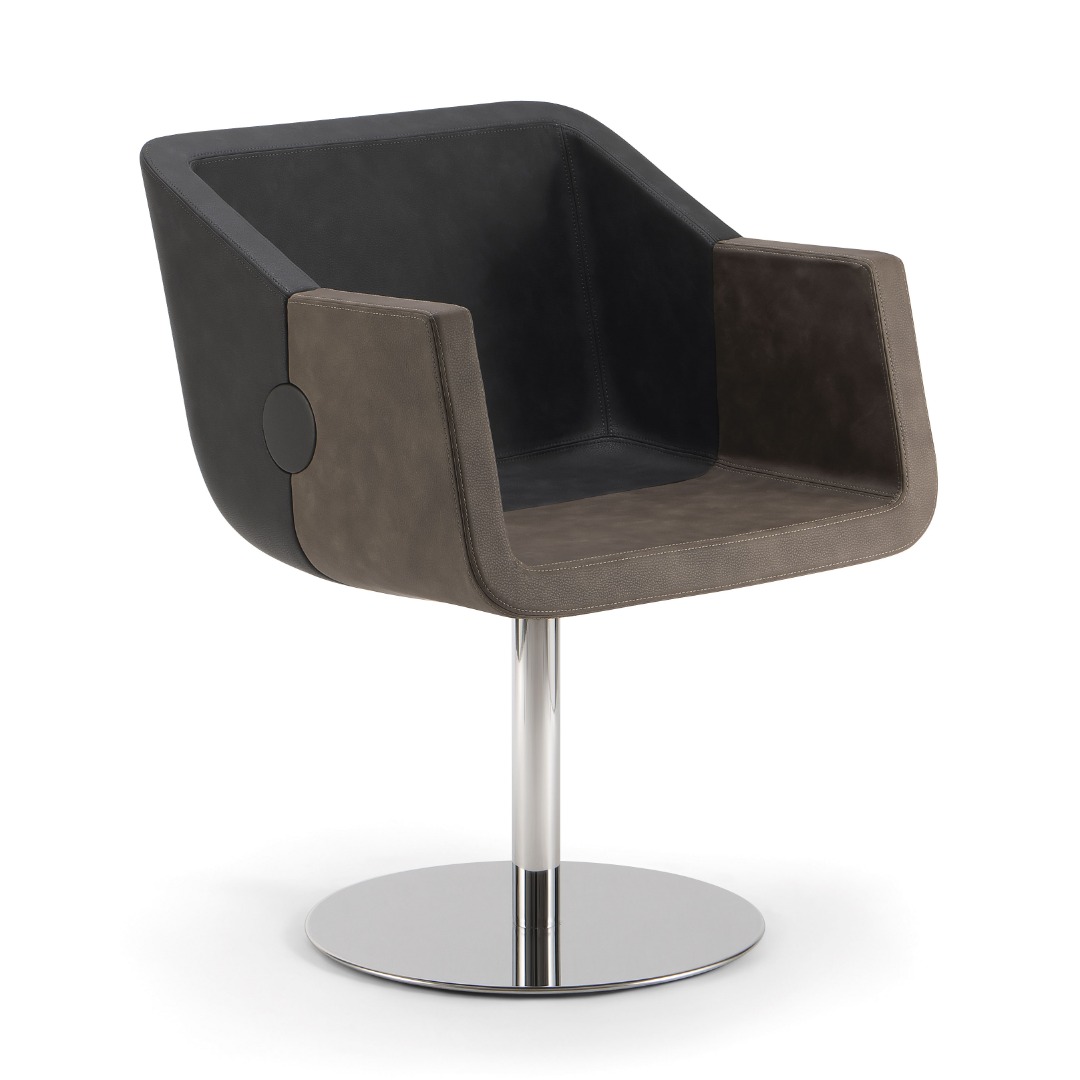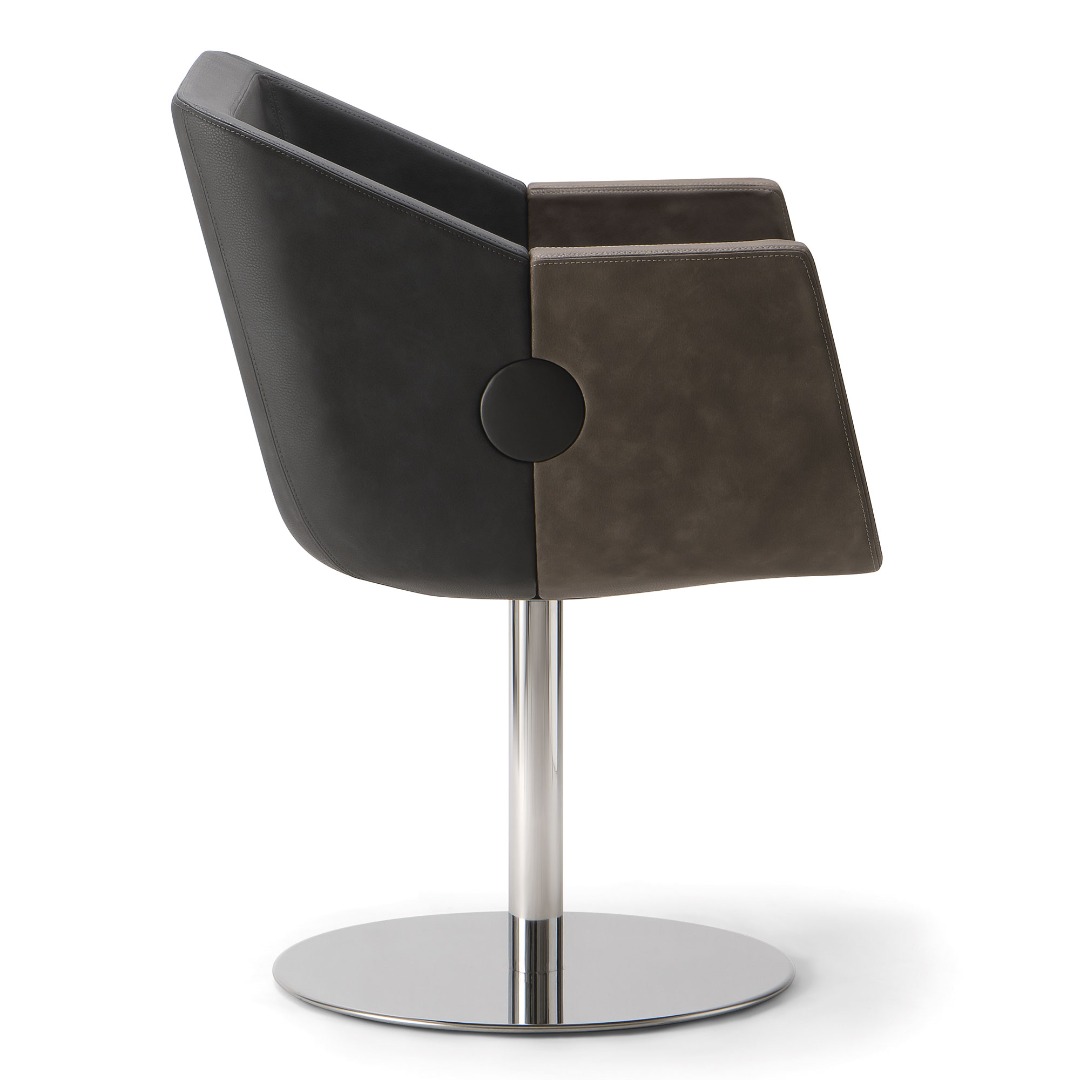 Fire & Ice Arm Chair
BR-1032-91
List Price Starts at $2714
It's all in the details. Fire & Ice features clean, straight lines with an eye catching circular element on each side. Get creative by using up to three contrasting fabrics. Available with choice of disc or V-stand disc base.
Options
Materials
Polyurethane / Metal
---
Dimensions & Weight:
33.8"H x 24.8"L x 24.4"W x 18"SH
Approximate Weight: 57.25 Lbs.
Yards: 2.5
---
Downloads
Gallery
Designer
KARIM RASHID
Karim Rashid is one of the most prolific designers of his generation. Over 3000 designs in production, over 300 awards and working in over 40 countries attest to Karim's legend of design. Karim's diversity affords him the ability to cross-pollinate ideas, materials, behaviors, aesthetics from one typology to the next, crossing boundaries and broadening consumer horizons.
Karim has recently been selected to design several real estate developments in New York City for HAP Investments, a New York City based International investment group. Karim's work is featured in 20 permanent collections and he exhibits art in galleries world wide. Karim is a perennial winner of the Red Dot award, Chicago Athenaeum Good Design award, Interior Design Best of Year award, IDSA Industrial Design Excellence award. He holds honorary doctorates from the Ontario college of Art & Design and Corcoran College of Art & Design. Karim is a frequent guest lecturer at universities and conferences globally disseminating the importance of design in everyday life.
Karim has been featured in magazines including Time, Financial Times, NY Times, Esquire, GQ and countless more. His books include From the Beginning, Forma Edizioni (2014), Sketch, Frame (2012), a monograph of 300 drawings and computer renderings of selected works, KarimSpace, Rizzoli (2009), Design Your Self, Harper Collins (2006), Evolution, Rizzoli (2004) and I Want to Change the World, Universe (2001). In his spare time Karim's pluralism flirts with art, fashion, and music and is determined to creatively touch every aspect of our physical and virtual landscape.