Exploring the Benefits of Shelby Williams Tufgrain Furniture
As a leading manufacturer in the commercial furniture industry, Shelby Williams is continually striving to produce exceptional furniture of the highest quality. One of our premier collections is our line of Tufgrain aluminum seating, available in dining chairs, bar stools and lounge chairs. Tufgrain uniquely combines the realistic grain and color of natural wood with the strength and durability of lightweight metal. This exceptional pairing brings with it many benefits, making it ideal for busy environments and high traffic areas.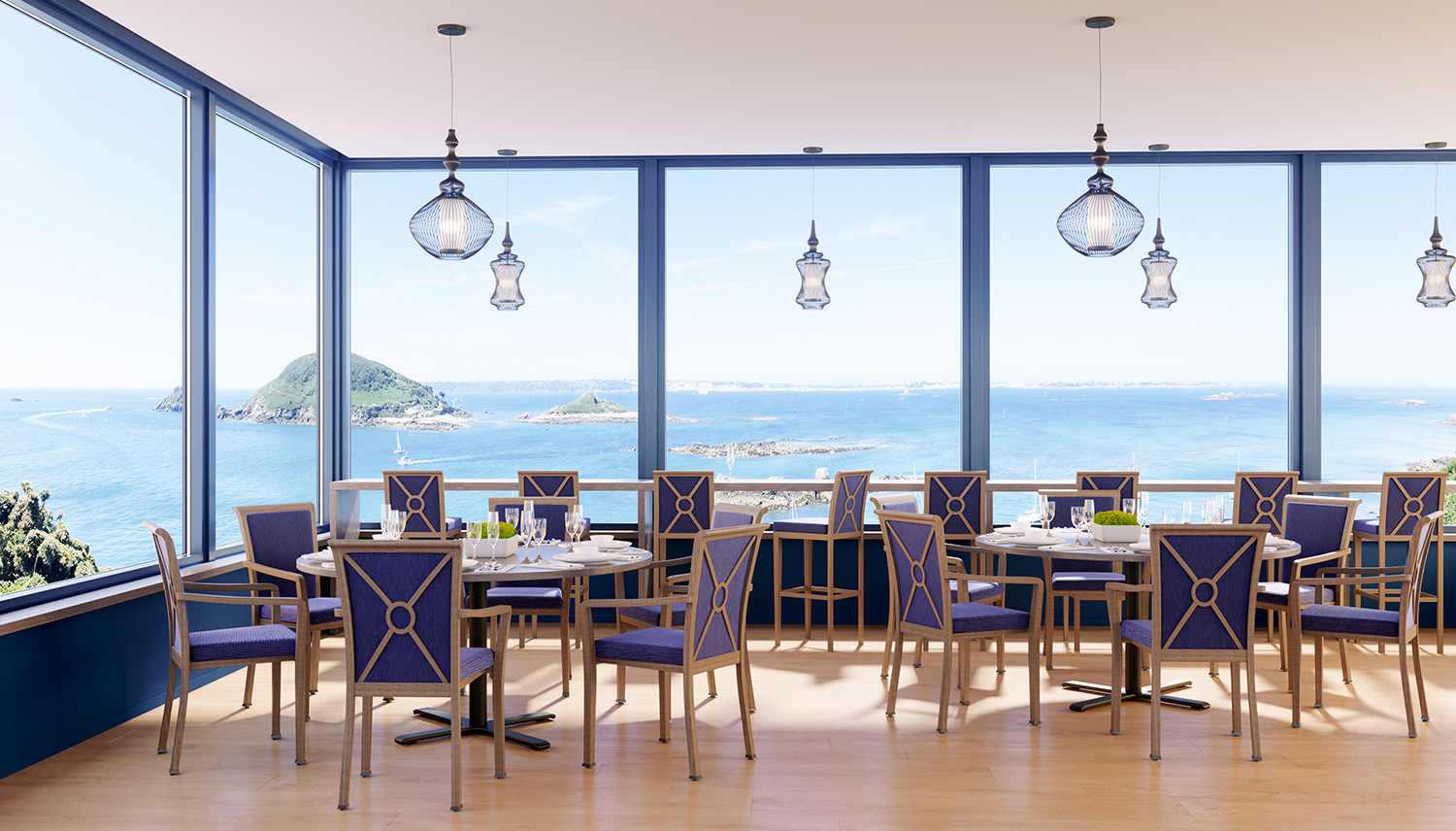 QUALITY AND DURABILITY
Our Tufgrain finish was created specifically for long lasting durability. It's designed to withstand the rigors of commercial use making it an ideal choice for restaurants, hotels, country clubs, senior living centers, higher academia, conference centers and countless other busy environments. The Tufgrain finish is chip resistant and built to last, reducing the need for frequent repairs and replacements.
AESTHETICS
Tufgrain provides the sophisticated, realistic grain and color of natural wood and is available in eight wood grain tones. Combining the inviting warmth and aesthetics of traditional wood with the durable aluminum frame allows you to create a product that best suits the design and aesthetic goals of your space, from classic to modern.
CUSTOMIZATION
Shelby Williams proudly offers many customization options, allowing you to create the ideal furniture to meet your specific needs. In addition to the eight custom Tufgrain wood tones, customers can choose from hundreds of upholstery options as well as a wide range of solid powder coat frame finishes to compliment your decor and meet the needs of your environment.
COMFORT
Shelby Williams chairs are designed with ergonomic considerations to provide proper support and comfort to patrons and guests. This is particularly important in environments such as conference centers and senior living facilities where individuals may spend a significant amount of time seated in the dining rooms or community spaces.
CONVENIENCE
Tufgrain chairs have the added convenience of being lightweight. The faux wood aluminum frame is significantly lighter than its hardwood counterpart, making it easier and faster to reconfigure a dining room or conference space. Many of the chairs are also stackable to save space when configuring an event space.
EASY TO CLEAN
Our Tufgrain Seating Collection features a hand applied wood grain film over powder coat that is easy to clean and disinfect without long-term damage to the finish. The non-porous aluminum surface is resistant to bacteria growth and stands up to regular cleaning with full strength commercial grade products, making it ideal for healthcare and high traffic commercial spaces.
OPTIONS JUST FOR YOU
Tufgrain chairs are customizable with all the additional options available to other Shelby Williams chairs. Many of the chairs and stools are available with options such as casters for mobility, padded arms for comfort, and integrated handholds for easy lifting and moving.
ECO-FRIENDLY
Shelby Williams' manufacturing facilities continuously seek out ways to reduce waste and use recycled and recyclable materials whenever possible. High quality, durable furniture pieces require less maintenance and replacement, minimizing their carbon footprint. Aluminum Tufgrain chair frames are recyclable at the end of their life cycle.